Autonomous Commerce Operations
Without Legacy Tech
Orchestrate event driven workflows and automate your DTC business operations to deliver the same quality, scale and efficiency of large brands with a fraction of the resources.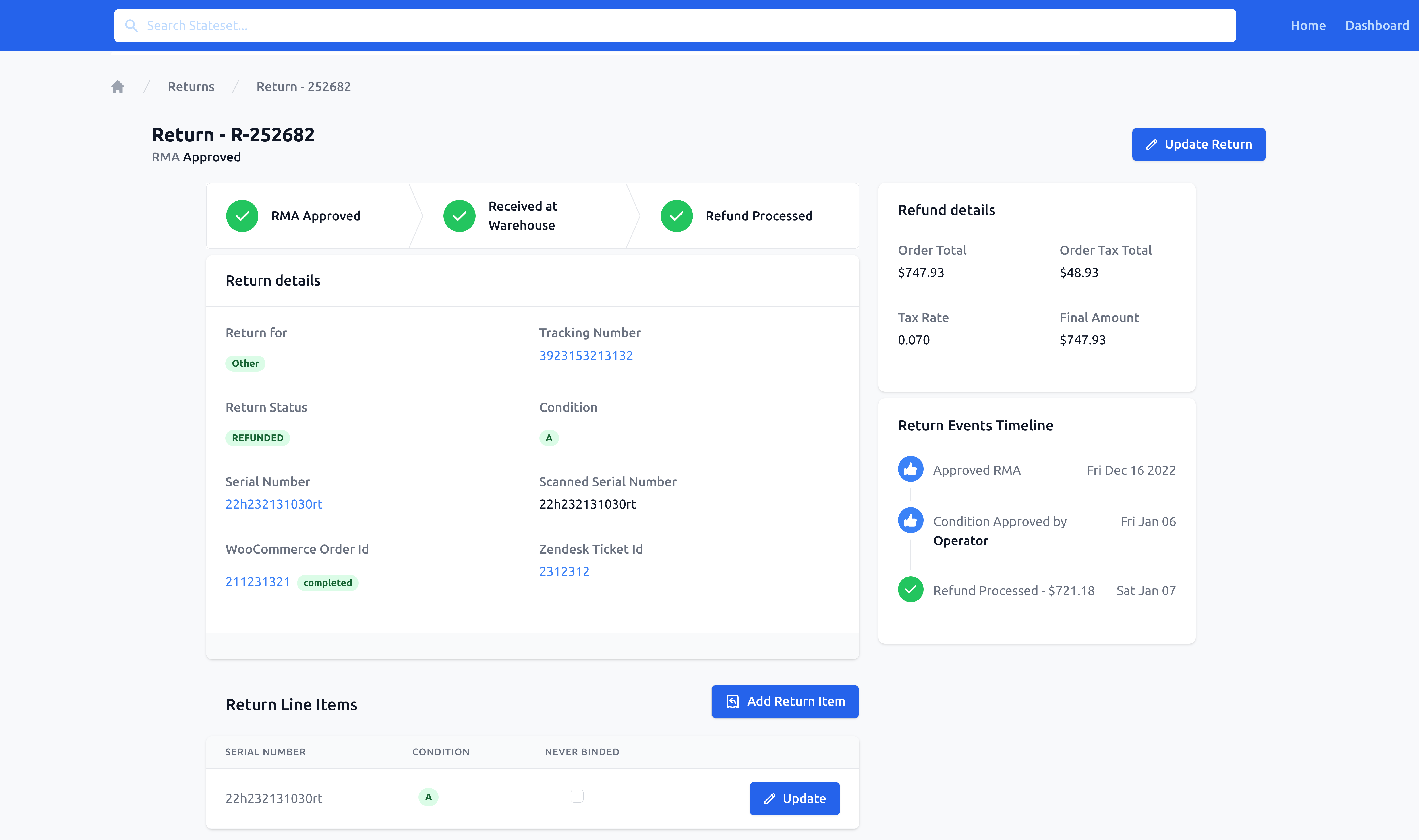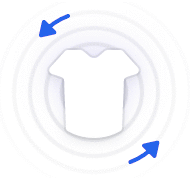 Automate Replacement Orders
Manage all of the reverse logistics, label printing and replacement processing from one powerful interface.

Automate Customer Notifications
Stateset powers event driven notifications throughout the post-purchase process.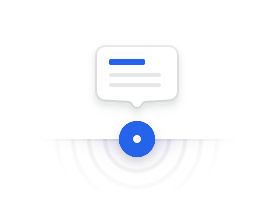 Automate Customer Support
Our Knowledge Based AI Chat is powered by GPT-3; automate responses based on your FAQ and customer data.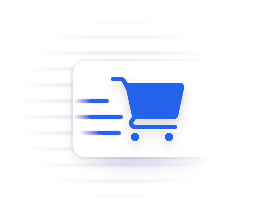 Automate Refund Calculations
Automate your refund calculations, process based on order history and improve your customer experience.
Stateset allows us to allocate more people and resources towards growing revenues and improving our SKUs and client experience. We can run a larger business better and faster while making our back-office staff happier.
Orchestrate your Composable Commerce Workflows in Minutes
Stateset automates commerce operations and logistics using state-of-the-art distributed systems workflow orchestration, event-driven graphQL APIs and modern serverless functions served at the edge.
GraphQL

Apart from providing an amazing frontend developer experience, GraphQL is a crucial component in 3factor architecture as it allows flexible API access and realtime capabilities.

Reliable Eventing

This removes complex state management in your API layer and defers it to bespoke business logic functions. Events can also be persisted so that entire history of state is available for observability.

Async Serverless

Write business logic as event handling functions. Each function only cares about one event and is hence small & cohesive. Easily deploy such functions to serverless compute powered by Knative.
Better Visibility across Operations, Logistics and Finances
Stateset synchronizes data across network partners such as warehouses, manufacturers and financers. Power your commerce orchestration and event driven workflows improving time to action for operators, agents and other team members.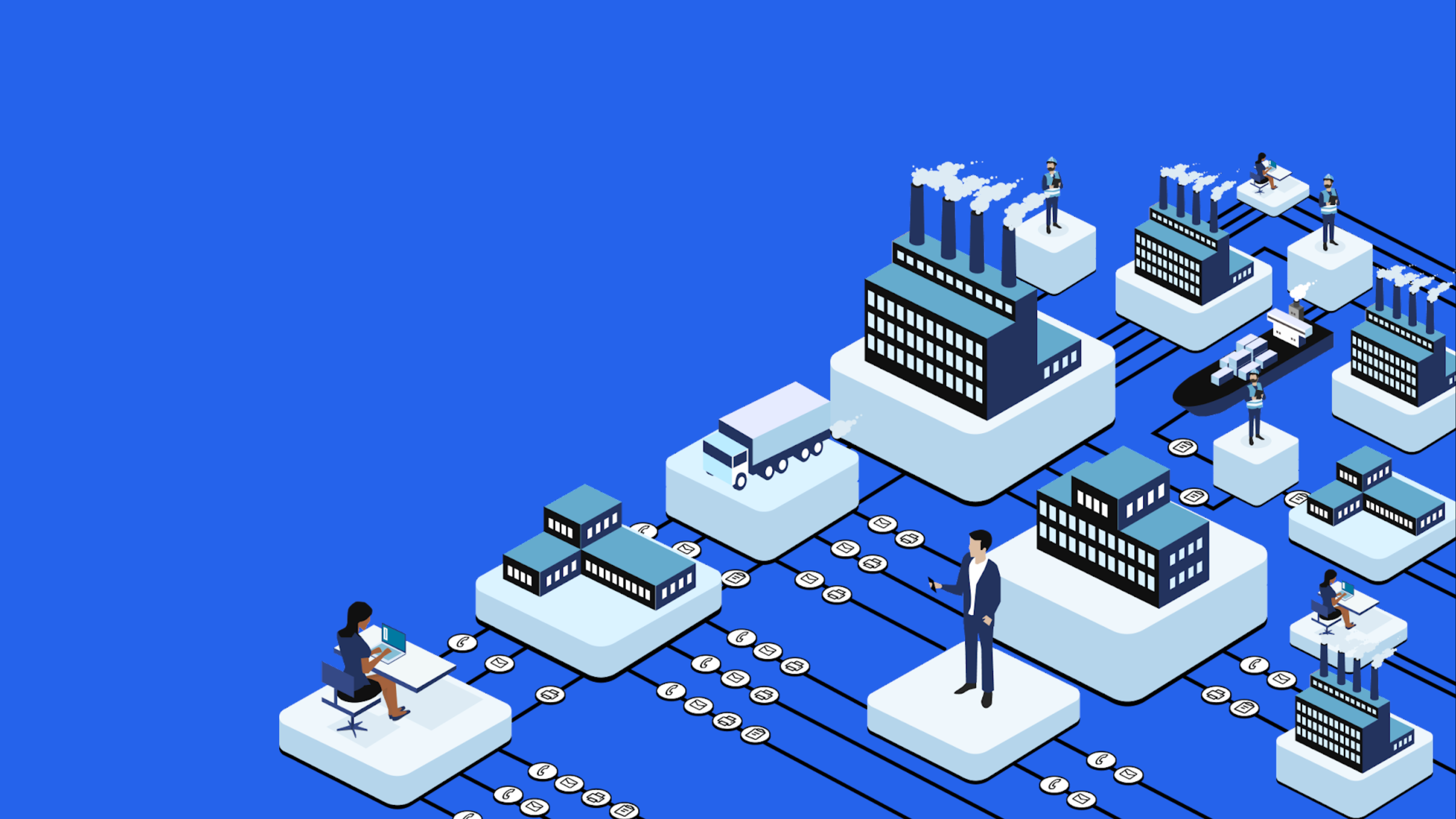 AI Generated Commerce Workflows
Generate a serverless function using OpenAI's Codex, edit it and deploy it to the Stateset Network. Stateset Actions is the fastest way to completely automate your operations and logistics. Build your intercompany business process orchestration with automated serverless functions generated by AI.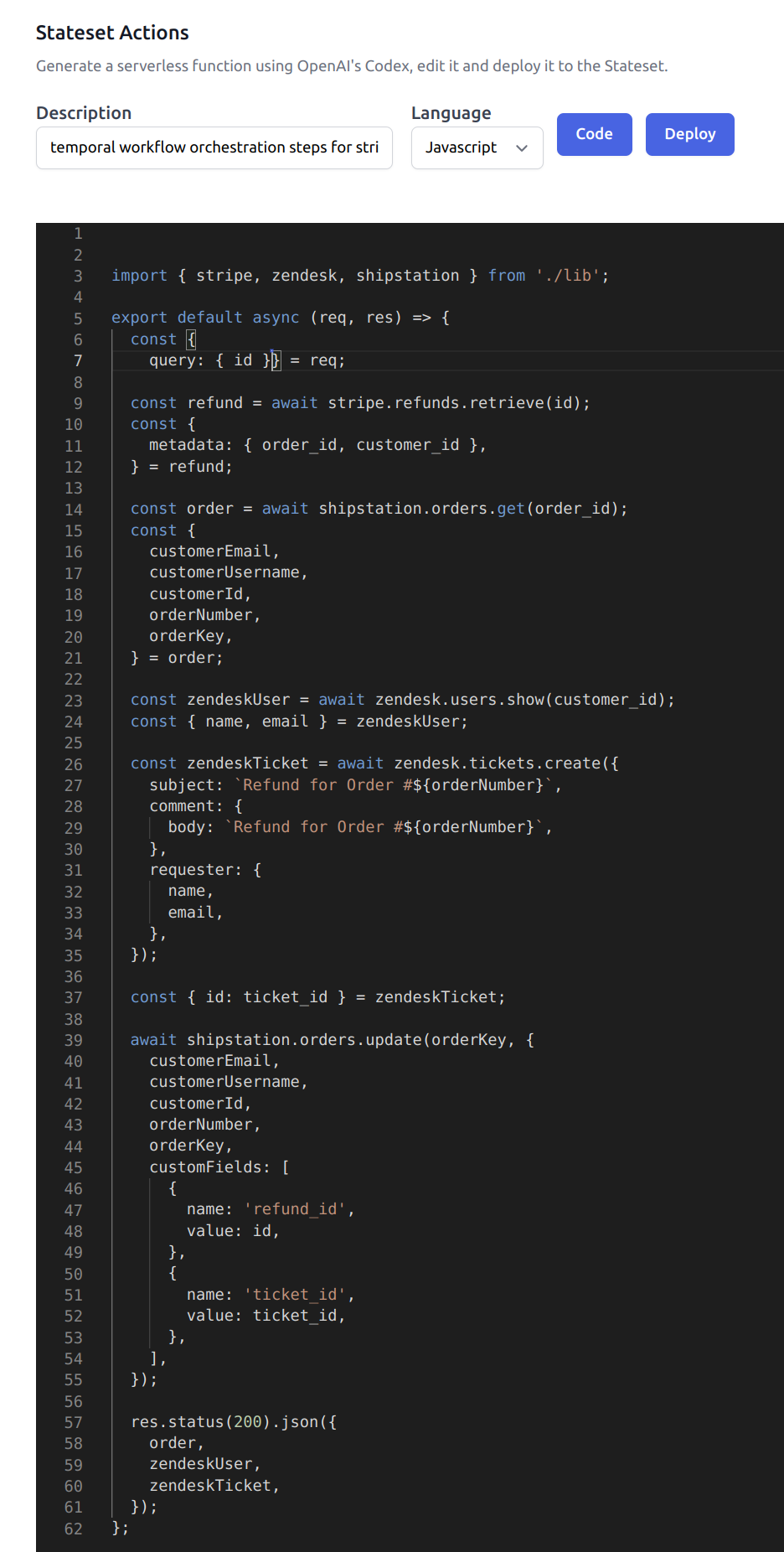 You're 3 mins away from getting automated commerce operations
Stateset is perfect for any ecommerce business that wants create a single-source-of-truth across multiple apps and across global teams.
Next-Gen Commerce Orchestration
All-in-one ERP & Operations Platform for DTC Businesses
Stateset is the glue for eCommerce businesses to unify and execute event driven workflows from a networked operations platform.

Stateset automates inventory management, returns & warranty management, subscription management and accounts receivable.

The Stateset Commerce Network brings direct-to-consumer merchants, warehouses, suppliers and other partners onto the same single-source-of-turth allowing for seamless multi-party automation.
Automate Customer Data

Manage unified customer profiles including orders and lifetime value all from a single dashboard.

Automate Inventory Replenishments

You can manage incoming, available and warehouse counts for each SKU.

Automate Returns and Warranty Replacements

You can manage RMA creations, return label creation and refund processing.

Automate Subscription Revenue

You can manage integrated subscription billing lifecycles and events powered by Stripe.

Automate Manufacturing & Production

You can automate Bill of Materials, Work Orders, Manufacture Orders and line items.

Search across Warehouses

Find what you need in real-time with enterprise-grade global search powered by Algolia.

AI Powered Reporting and Analytics

Find what you need with advanced filters, bulk actions and quick views in Google Data Studio.

Automate Replacement Orders

Use Stateset to automate replacement orders and save your team time related to fulfillment operations.
Ready to dive in?
Start your free trial today.
Stateset is built on technology that is 10x faster and 10x easier to implement than legacy commerce operations software.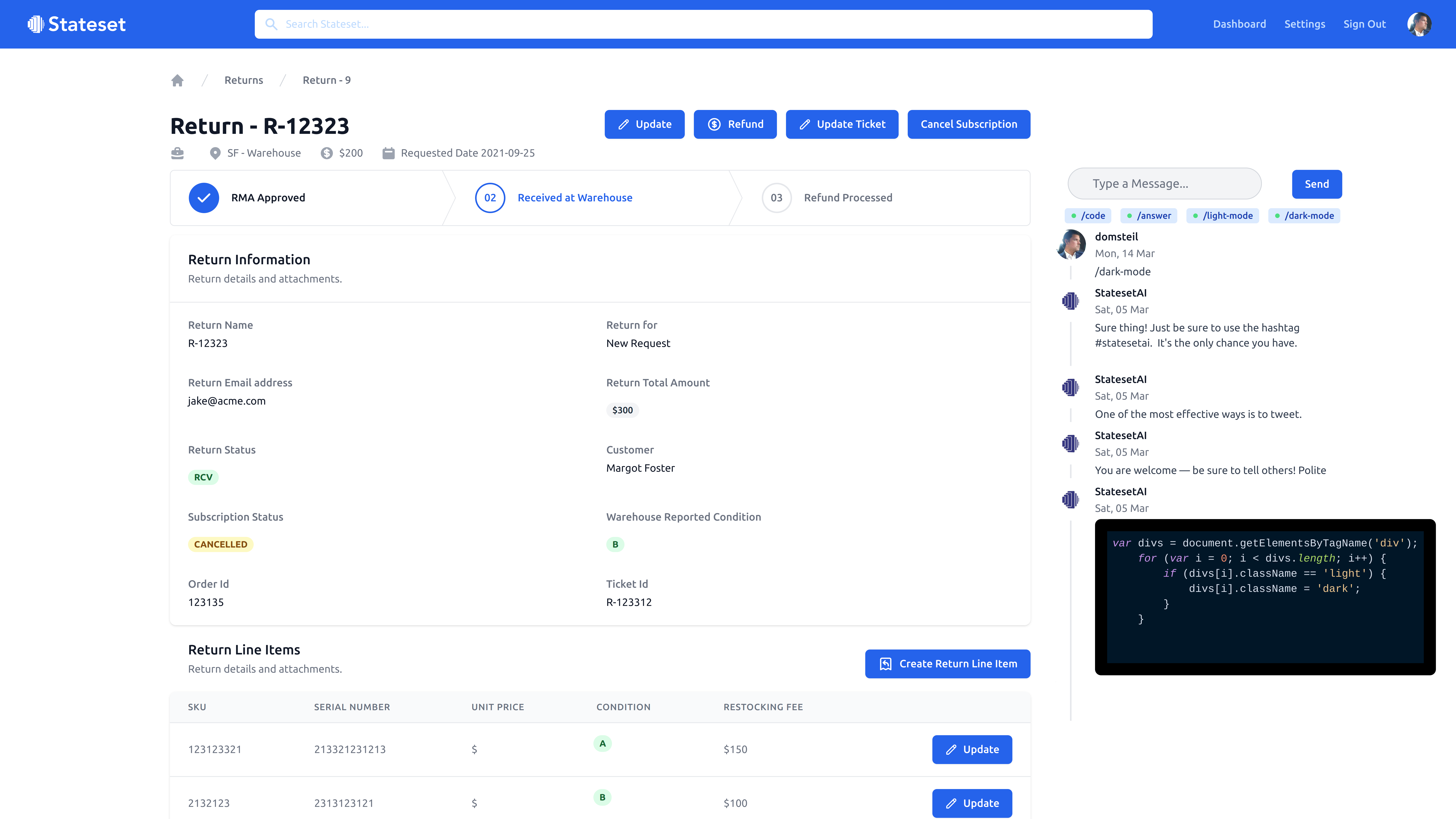 DTC Merchants
use Stateset for the Amazon-effect across their supply-chain, logistics, ops and finance.
3PLS & Warehouses
use Stateset to process real-time reverse logistics, inventory and shipping operations.
Design & Developer Agencies
use Stateset as their single-point API and workflow orchestration engine.