Product
ReSponse AI
Automate your Customer Service Responses
Get the data you need to respond, before you even open a ticket
Stateset Response AI reads the tickets, interprets the question and prepares the data your CS team needs in the response field. The AI can also auto-generate a compelling human-like message for you to edit or accept, cutting your response time by 65+%
Stateset Response AI prepares all the data required for customer service reps to respond to tickets, saving them from logging into multiple apps, copy and paste data and do so under the stress of a client inquiry.
"Customer Service teams are under unprecedented stress to deliver as good a customer experience as on the website, causing staff to leave, 70% of customers regretting their purchases and live in constant "swivel chair" anxiety.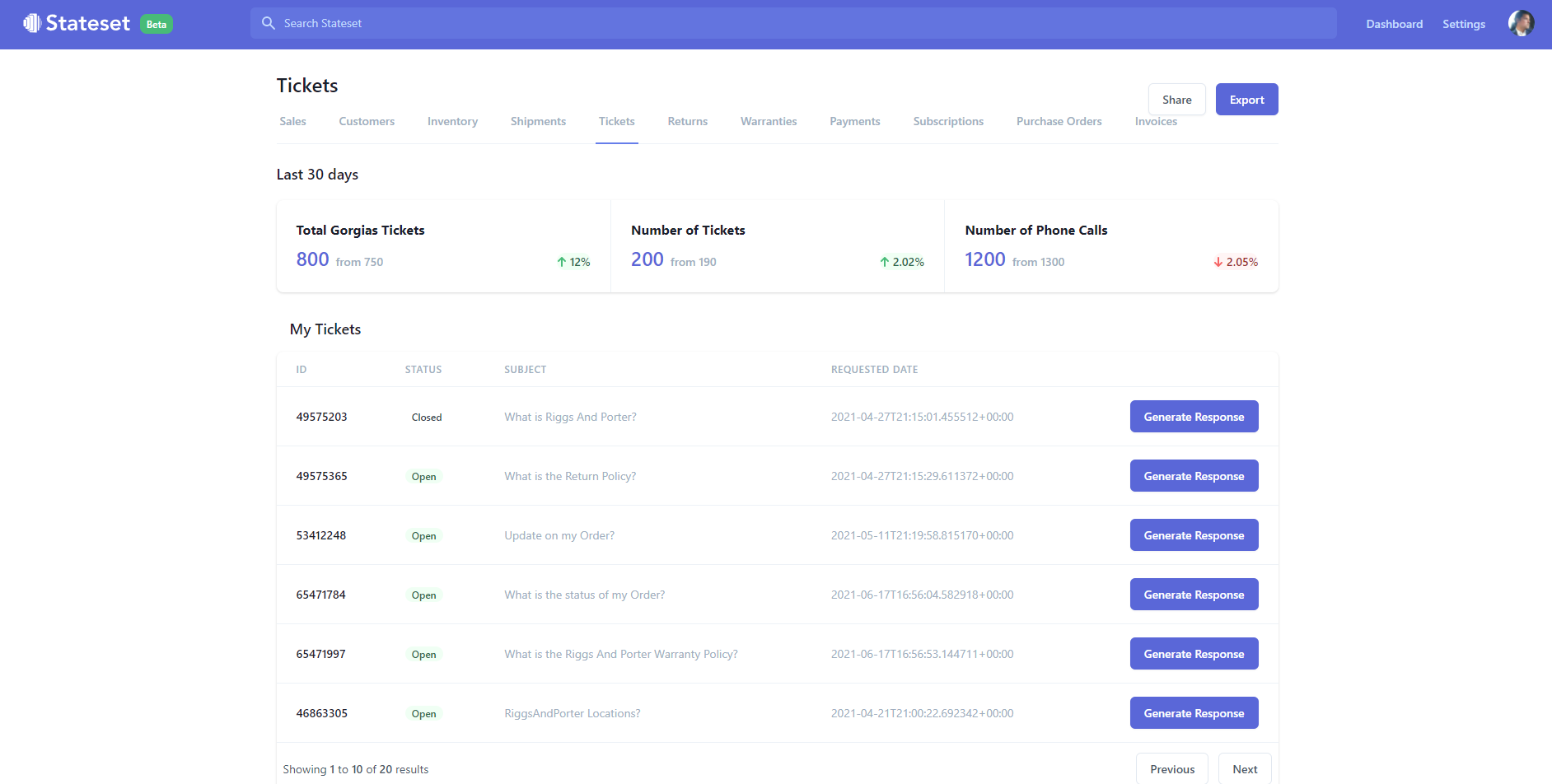 Boost your productivity.
Start using ReSponse today.
Response is built on cutting edge AI technology and market research.
Sign up for free